COVID-19 Vaccine Update - 09/12/2023
Current CDC approved recommendations are: everyone 6 months of age and older should receive an updated COVID-19 vaccine, at least 2 months after any last dose.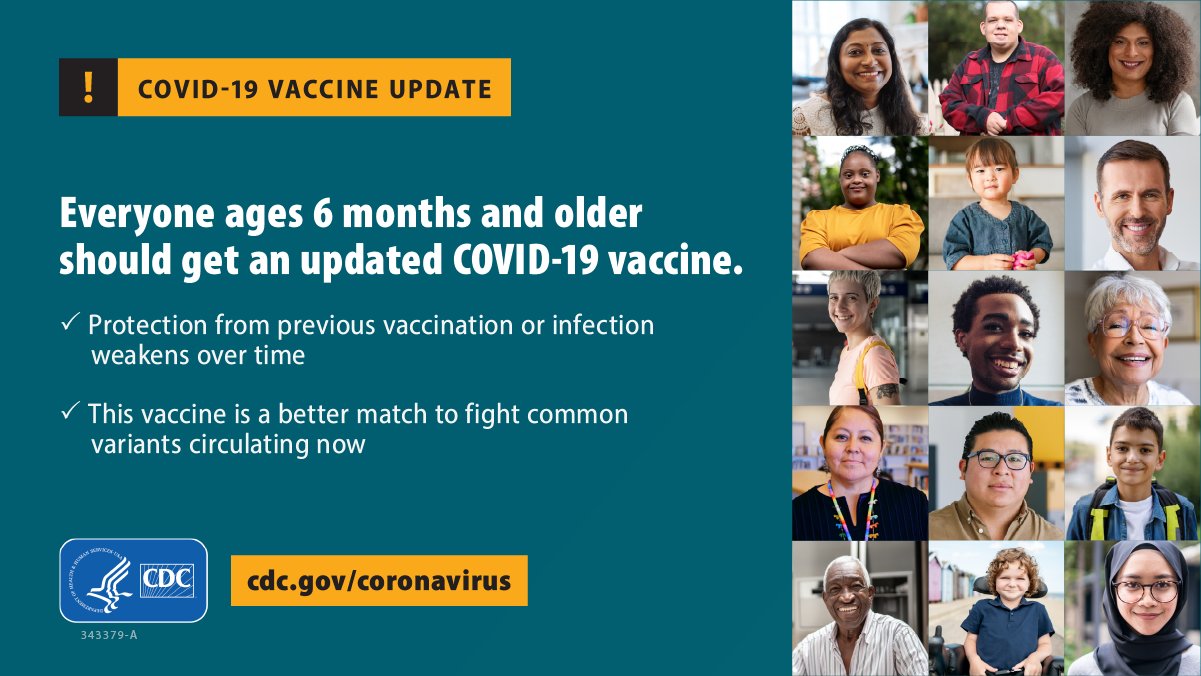 NOTE: As information is changing quickly, the Immunization Program will continue to update this page to assist in keeping healthcare providers and the public informed of COVID-19 vaccine updates. This vaccine will be available in the coming weeks. Details and specifications will be published once they are received.